There are several ways in which you can get help: (1) Email support; (2) Knowledge Base page; (3) Video Tutorials.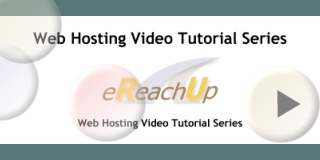 Each web hosting account comes with Video Tutorials available on its cPanel. We also provide powerful Video Tutorials under each client's account to help you set up and manage your webiste.
If you can't find the answers to your questions, visit Knowledge Base page or
contact us
.
E-mail Support & Knowledge Base Tech
E-mail Tech Support:

Include details in your e-mail.

Before you email, please consult with the FAQ page.

<!- ->

Knowledge Base Tech Support Available Under Each Client's Account:

Visit our Knowledge Base Board.

Find the category and then an article that fits your need.

Find an article in the list of Most Popular Articles.

<!- keep this line to deal with extra lines, the diffeence between IE and FF ->

<!- id "dlList_c" ->

Peace be with you!
<!- End of class="CenterCol" ->
Getting Your Website
Why choose eReachUp?

Being supportive and dependable

Easily affordable and reliable

User-friendly service

When can I start?

Today, Wednesday Jan 17, 2018

How to get started?

Contact us or E-mail us for questions

<!- keep this line to deal with extra lines, the diffeence between IE and FF ->
<!- End of id="rightList" ->
<!- End of class="rightCol" ->